Bonbon – A Swedish Candy Co.
"Do you have salt licorice?" – I asked with hesitance after being welcomed into the not-yet opened candy store on 130 Allen Street in Lower East Side. I had been invited inside by the two gents, Selim and Robert when I passed by and stopped for a second as I saw the words Swedish candy on the window! BonBon – A Swedish Candy Co.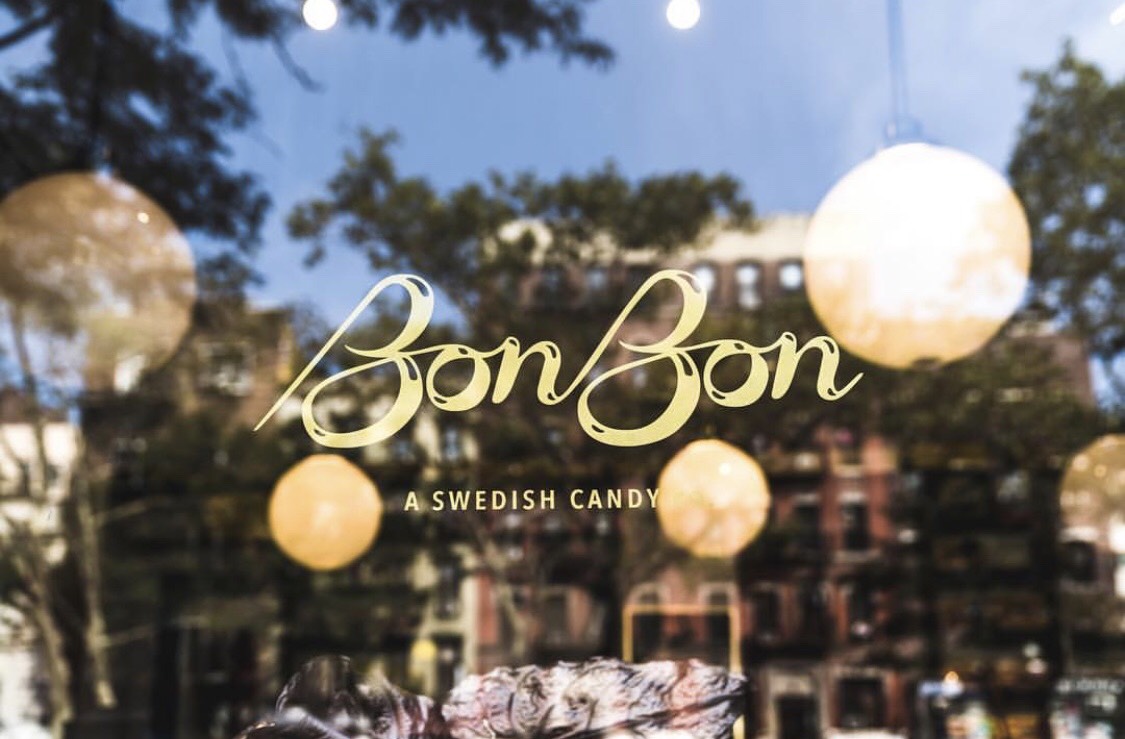 And did they? They were quick, sweet and generous with the samples of classic Swedish chocolates, and bonbons and salmiak lollipops and Dumle with licorice filling. I felt so welcome in their little candy store with the great personality of the two and I really looked forward to visiting them again when they opened up for real.
Unfortunately I wasn't able to come back until months later as I was busy with my moving to Las Vegas. But when I finally did come back I was not disappointed!
They're great with their social media accounts and of course they're "selling" their product but besides that they're staying true to their motto: "Growing up is a trap" and they're making the funniest Instagram Stories, and it seems like it's always a party in their store!
It was certainly so when I visited one late evening in October! They may not be Danish but they know how to "Hygge!"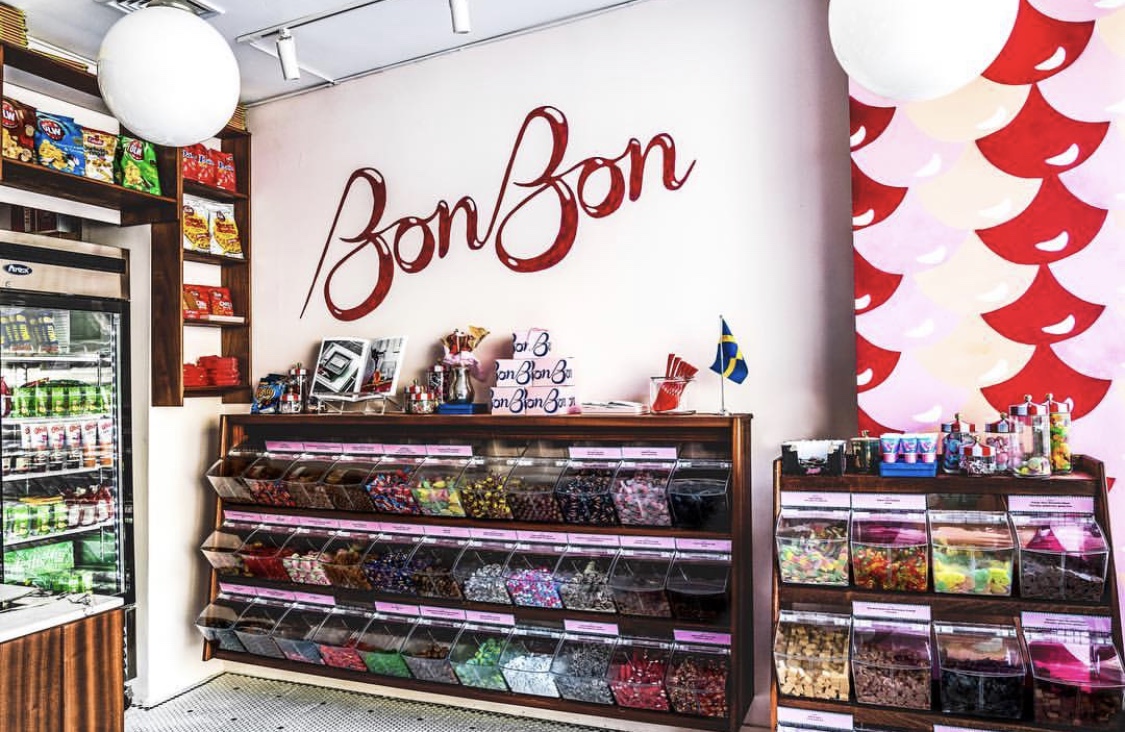 Great music, nice conversations with locals and delivery persons! – Yes, get Swedish candy delivered with some of their delivery partners such as Grubhub and Ubereats etc.
Of course as a tourist there's many things you'd like to experience while you're in New York but Swedish Candy is just one of those things you really should try – if you're near by or even if you're not, stop by and say hello and experience as little bit of Sweden in New York City!
Oh yes, of course … their selection of candy and sweets and other goodies are GREAT! Perfect for gift shopping as well!
Follow their accounts and check out their website:
– https://bonbonnyc.com/
– https://www.facebook.com/BonBon.Candy.NYC/
– https://www.instagram.com/bonbonnyc_/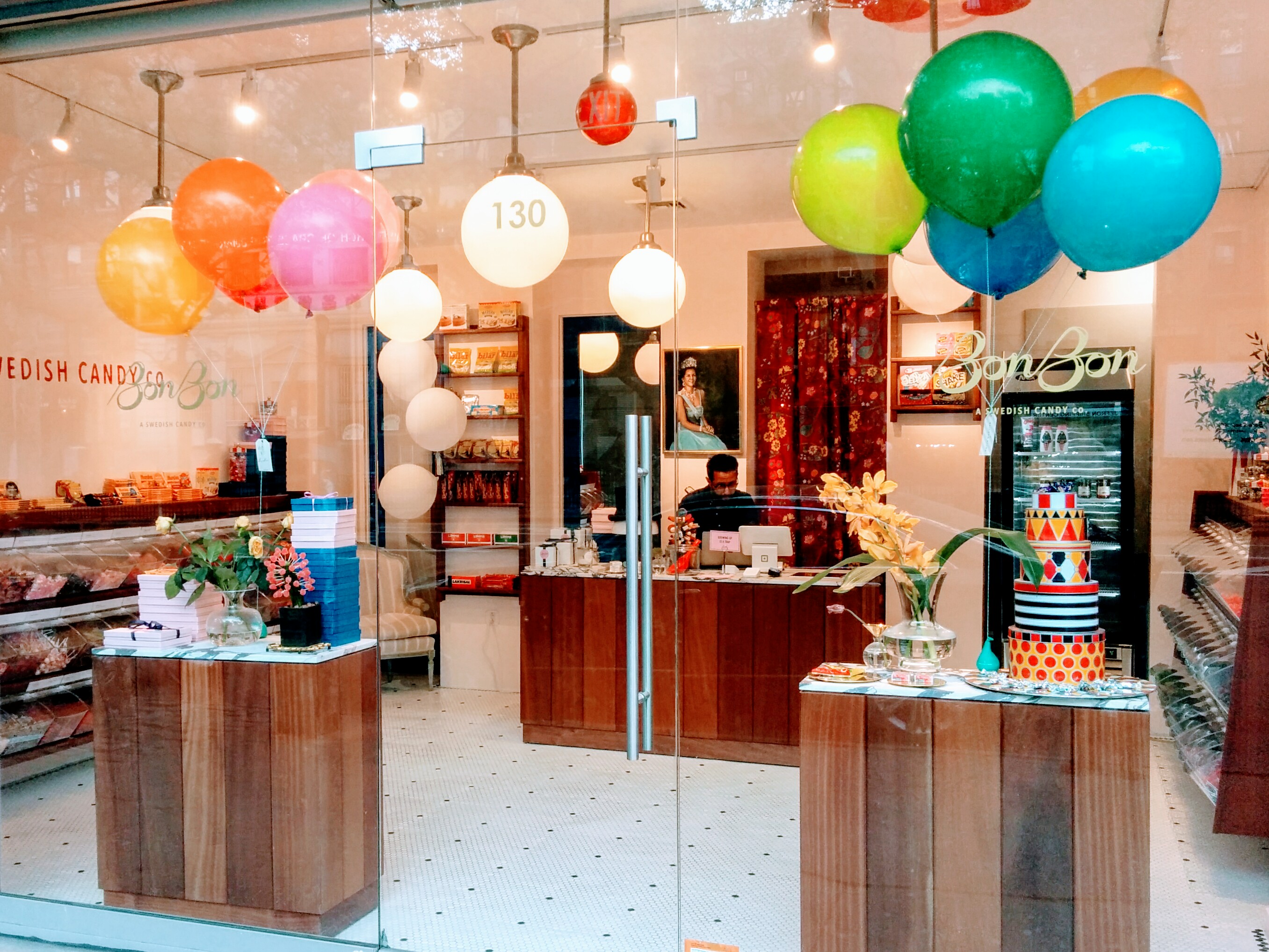 (First published in Danish on turistinewyork.dk)
Enjoy,
Maria-Leena Kerr
Owner & Tour Guide
The Danish Tour Guide USA LLC